Introducing:
The 12 Week Sexier You Fitness Challenge
with Adi Shakti + David Calvente
This course is clear, direct, and results oriented. You can be sure it's packed with specific training plans that you can put to use immediately.
It is a 12 Week Online Challenge designed to bring you from lacking a set plan, discipline, and clarity around your fitness goals to FEELING STRONG, SEXY + CONFIDENT in your body.
With a SUPER + EFFECTIVE plan to keep you on track.
Are you willing to invest $97 for the clear plan to feel sexier and more confident in your body?
Investment?
A one time payment of $97
SO WHAT'S IN THE
12 Week Sexier You Fitness Challenge?
The 12 Week Sexier You Fitness Challenge is a 12 Week Long Journey of building a body you are proud of.
✅ Private access to coaches for 12 weeks for $97
✅Personal support from US - your coaches - to support you in feeling sexier, stronger, and more toned in your body
✅ We give you the daily workout plan you need to drop body fat, tone up, and feel confident + sexy in your body.
✅ 6 Days a week, you will spend about 30 minutes to 1.5 hours working out, and you will have one rest day.
✅ There are 2 versions of the Challenge - the At Home Version and the Gym Version.
✅ All of the information will be sent directly to your email weekly.


AT HOME VERSION: 12 Week Sexier You Fitness Challenge
A one time payment of $97
These are workouts that you can do At Home, without equipment.
It includes High Intensity interval Training Circuits with a detailed breakdown of how to safely and effectively perform all movements. It also includes length training videos, and a weekly full length Yoga video. It also includes cardio coaching - inviting you to include running into the regime.
This version is for people who do not have a gym membership and are searching for ultimate results from the comfort of their home.
AT GYM VERSION: 12 Week Sexier You Fitness Challenge
A one time payment of $97
These are detailed workouts that you bring with you to the Gym. We assume that you have access to the most common free weights and machines.
We cycle your training throughout the 12 weeks - meaning that not EVERY work out will require a gym visit. However, the significant majority do.
We also recommend that you have access to a Kettlebell for the full length Kettlebell workouts and are ready to balance your strength training with flexibility training with our Yoga classes (by the teacher's teacher - Adi Shakti).
What's Included in Each Module?
Clear, helpful, and safe video demonstrations of the Gym + At Home Movements. Watch David safely, correctly and EFFECTIVELY perform the movements, while Adi explains the biomechanical checkpoints and areas to focus for the quickest results.
Full Length High Intensity Training videos guided by David + Adi. These videos TORCH body fat and keep your metabolism on high for hours (and hours) after the sessions. These videos are high energy, super fun, and are a GREAT addition to the challenge. This is ESPECIALLY for those of you who are looking to drop weight.
Full Length Yoga Classes guided by Adi Shakti. Adi is a teacher of teachers, and she has been teaching yoga for years. These classes are designed to support the health of your cardiovascular + respiratory system, balance your nervous system, restore flexibility, and calm the mind. You will LOVE these video sessions.
Access to our private Online Community. Only those who are members of our Insiders community are invited here. This is your place to share resources, ask questions, and get support directly from our team.
SUPPORT
There is something deep inside you that wants this transformation, badly. And support is what will get you there. To do it alone - without a set plan, guides, or accountability - is nearly impossible.
24/7 EMAIL SUPPORT
We will be available for you 24/7 to reach out with your struggles and questions. We are crazy confident in the quality of the instruction in teaching you to safely and effectively execute the program - but things come up! And we are here for you with a commitment to get back to your inquiries within 72 hours.
EDUCATIONAL VIDEOS
Each movement on the plan comes with a short description of safety points, as well as a short video that demonstrates the movement with dialogue that teaches you the safest and most effective way to perform the movement.
UNIQUE STEP BY STEP SYSTEM
Your body needs variety. The same training day in and day out will NOT get you the results you are looking for. We work with Strength, Resistance, and Power based training to keep your muscles confused and your body in a state of transformation.
SUPPORTIVE COMMUNITY
You will get access to our Selva Fitness Accountability + Connection Community where we share articles, training videos, and motivation to keep you fresh and inspired. YOU make our company great - and we love seeing your progress photos, updates, struggles, fears, dreams, successes, and failures. It is all shared in the online FB community.
FULL LENGTH YOGA VIDEOS
Throughout the program, you will also have access to full length training videos that you can follow along with. Some videos are focused on High Intensity Training using Kettlebells, and others are focused on yoga conditioning.
DOWNLOADS AT YOUR FINGERTIPS
We make this as easy as possible. Each Saturday, you receive your workouts for the upcoming week. It will be a PDF download sent directly to your email that you can download to your phone. It has details on the movements, rest times, repetitions, weight recommendations, and more. You can have this with you at the gym or keep it with you at home.
BONUS: Credit towards a FIT Retreat!
You also receive a $200 credit towards one of our global FIT Retreats around the world through 2020!
Pay $97, and get access to the detailed plan to feel sexier and stronger in your body
And yes, you get LifeTime Access to the Course Material.
Our money back guarantee.
We want you to be satisfied with your purchase but we also want you to give your best effort to stick with the course. To get a refund, you just need to have completed the first 2 weeks of workouts.
Enroll TODAY
You receive weekly workouts and interactive, educational PDF every week.
And - yes - you have LifeTime Access to the Course.
A one time payment of $97
Take the first step to a sexier, more confident YOU.
The 12 Week Sexier You Fitness Challenge
TO THE HARDWORKING, GROWTH SEEKING SOUL READY TO FEEL MORE CONFIDENT IN A TONED, SEXY, STRONG, AND DISCIPLINED BODY.
You have the deep desire to change, you just need the crystal clear blueprint to get you there.
This one is for you.
YOU - YOU ARE IN 'DECENT' SHAPE - BUT YOU ARE LOOKING FOR THE MOTIVATION, THE EDUCATION, THE CONSISTENCY TO TAKE YOUR FITNESS TO THE NEXT LEVEL.
A one time payment of $97 gets you a step closer to feeling sexier and more confident in your body.
Are you willing to invest $97 in your relationship with yourself?
A 12-Week Online Immersion
ARE YOU READY TO LIVE IN A BODY YOU ARE PROUD OF?
We want you to have more confidence in your ability to meaningfully offer to the world. And the root of that is feeling sexy, strong, and proud in your own body.
You may be reading this because you have a goal of losing a few pounds, or of toning up your entire body. And really, I bet that the root of what you are really searching for is to feel sexier when you meet your own eyes in the mirror every morning. To feel confident, attractive, and at ease in your own skin. As you go through this process with us, it becomes less and less about that few (or more) pounds, and more about the uncovering of your potential as a human being. Yes, physically. But, what we are teaching here takes mental and even spiritual discipline. To stay true to your own promises to yourself.
We want to motivate you to become your own driving force. To empower you with the education to take care of yourself, love yourself, and develop an intimate and confident relationship with the one starting back at you in that bathroom mirror every morning.
Your intention for being here may be something you didn't even really consider. But I am willing to bet that you are here because you want to look a lot better, love your own body, and to have confidence that you are attractive to others. The body is the first layer.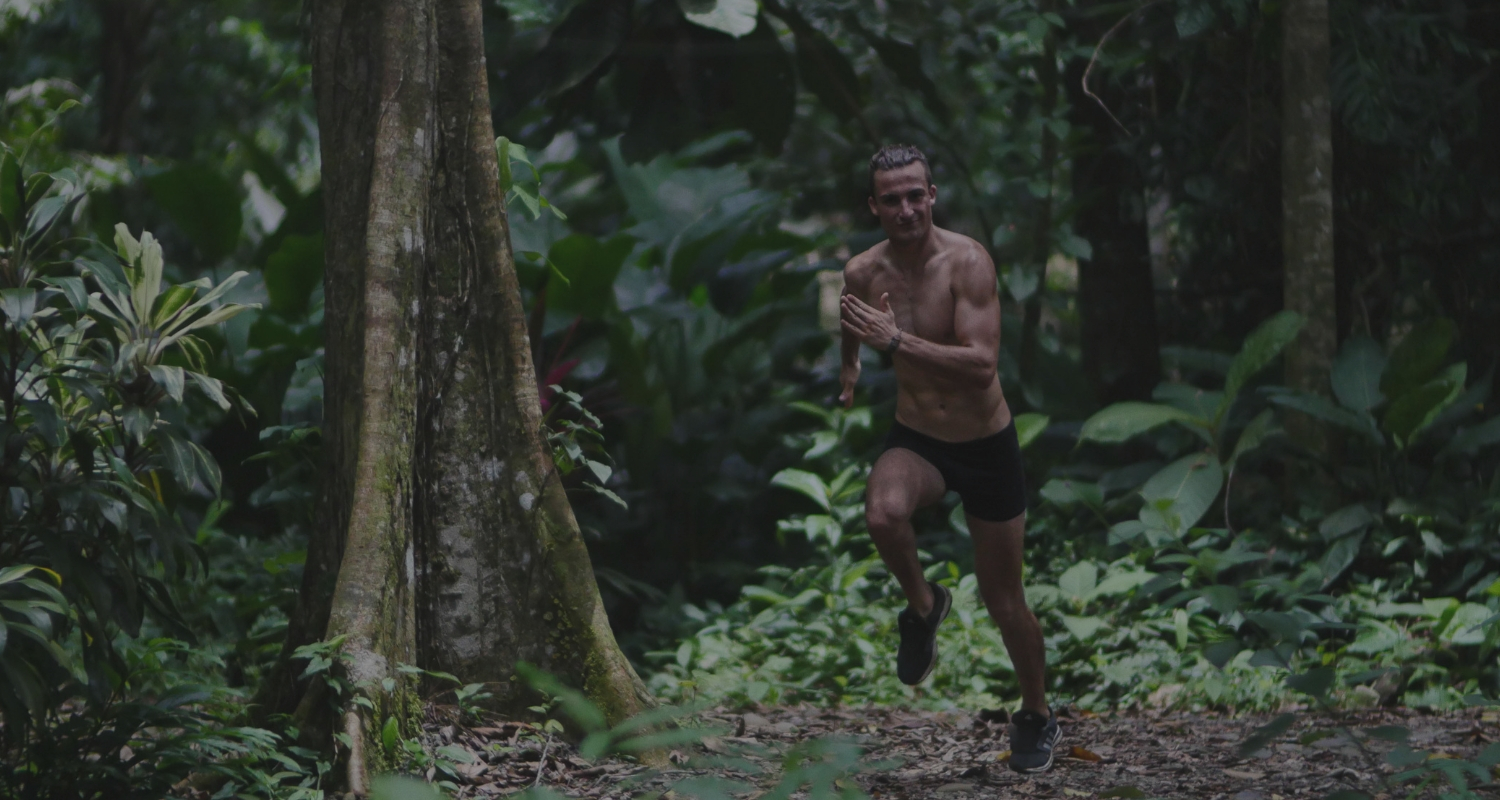 And we give you a clear, effective, and proven plan to get there.
If this sounds like what you are looking for, then the good news is…
You have a team waiting to keep you on track.
You are not alone in experiencing doubt, frustration with your own inability to stick to your promises to yourself, or feeling like you have been focusing on other things and have 'let your body go'.
Many strong, hard-working, capable souls feel the way you do now. They have the same fears, mental blocks, and anxieties about working to reveal the body they can be in love with. (And together - we can get to those goals faster - REMEMBER THAT)
Here's more good news. You can start off 2019 with the concrete Fitness plan you need to:
Finally have a comprehensive plan that is easy to follow - emphasizing safety in instruction, variety, and results oriented training techniques

Transform your habits and thoughts through accountability and community

Get more of what you want in your life as a result of deep, true confidence

Free yourself from some of your deepest fears – whether it is a fear of your own laziness, fear of never knowing what it feels like to LOVE your body, or a fear of just never having the information or plan you need to have your best body
How is this possible? Because we've created the 12 Week Sexier You Fitness Challenge - and it is designed for souls like you: a challenge that helps you drop fat, see more definition in your body, and gives you the SPECIFIC program you need to feel more attractive and confident
When you sign up today - you'll also get...
A $200 credit towards one of our FIT Retreats around the world through 2020. Our next retreat is in Peru!
Questions we get asked a lot (FAQs)
What is the 12 Week Sexier You Fitness Challenge?
It is a 12 Week Online Transformation Challenge designed to give you the clear blueprint you need to feel sexier and more confident in your body.
How do I enroll and register?
Click the SIGN UP NOW button on this page and enter your credit card details.
Once I register for the online course, what happens next?
You will receive an automatic email confirming your purchase, and another email to your inbox with Week 1 of the challenge within 2 business days.
What kind of previous experience should I have for this online course?
Previous experience isn't necessary. However, most of our challenge participants are in reasonably good shape and have some past experience with exercise or sports.
What do I do if I need technical assistance?
You email us at info@selvafitness.com
How do I get access to the course materials?
The interactive PDF will be sent directly to your email weekly.
How much does the course cost?
The course is one payment of $97.
When do I have to pay?
You must sign up by the time enrollment closes on February 22, 2019.
What are acceptable payment methods?
We accept all major credit cards through our secure online server.
Is there a class outline (syllabus)?
See the information on this page for more details about inclusions on the course.
What do I do if I have questions?
Email us at info@selvafitness.com.
How much time will be involved in the challenge?
Plan for about 30 minutes - 1.5 hour daily, with one rest day. It depends on the day and the training area of focus.
Will live calls be at a specific time?
Yes - they will be the 2nd and 4th Saturday of each month. Replays will be available.
What if I can't start the challenge on the date it's scheduled to begin?
That's okay! You have Lifetime Access to the program. We do recommend doing the course as it is released, as this is your way to be held accountable and access the Live Calls.
What kind of support do you offer for students?
Our office hours are Tuesday - Saturday from 9-2, and this is when we respond to emails. We also monitor the Facebook group during that time. We are available 100% during the live calls to offer guidance and support.
Who is right for the 12 Week Sexier You Fitness Challenge?
This challenge is for people in decent shape who are wanting the clear plan on how to transform their bodies - to feel sexier and to have the confidence to continue to pursue what they want in their lives.
Who's not right for this program?
This program is not for people who are extremely out of shape. It may be better to work directly with a medical professional to meet your goals. The online format has limitations, and we invite you to work personally with someone who is an expert in your particular health challenges.
Do you offer a guarantee — can I get a refund if I'm not satisfied?
Yes! You must actually show up. If you show up for all of our live calls, and still aren't happy - we will give you your money back.
How do I learn more about your FIT Retreats around the world?
Visit us at www.selvafitness.com to learn more.
What if I have another question not listed here?
Please email us at info@selvafitness.com.